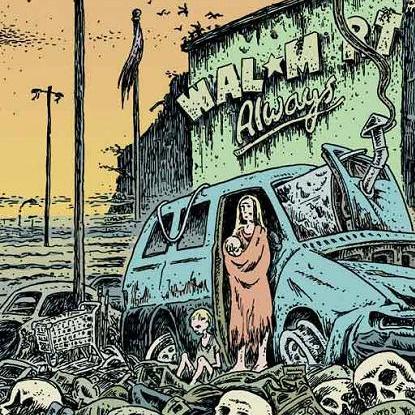 On Friday I noted the ignorance of asking if Walmart, presents a real threat to local business, and the local economy, or if the meme was just another urban legend run wild. In New York people who live and work there are asking the right questions.
From The Neighborhood Retail Alliance:
Put very simply, the city council needs to elevate the centrality of economic impact analysis for mega real estate developments-particularly those that include the Walmonster. But, in addition, as [Stacy] Mitchell [author of The Big Box Swindle] suggests, it needs to set some stringent standards for a box store like Wal-Mart-standards that clearly examine the collateral damages: "Most of these laws spell out the types of impacts that the study must analyze and that officials must consider in determining whether to grant approval. The list may include such things as the impact that the development will have on existing businesses, the vitality of the downtown, employment (jobs gained versus jobs lost), wages, tax revenue, and municipal costs. Some laws also include community impacts, such historic and scenic resources, and environmental impacts."

As an integral part of this review, the council should also insist that the consultants examine the strength of Mitchell's assertion that local businesses have a greater economic impact-because of the greater circulation of local dollars-than out of town box stores and chains. Mitchell has persuasively argued:

"Research shows local businesses deliver significantly greater economic returns for a community than national chains. A study conducted in Chicago by the firm Civic Economics found that every $100 spent at a national chain generated an average of $43 in additional economic activity in the local area. That same $100 spent at a locally owned store or restaurant created an average of $68 worth of new local economic activity.

Why do local businesses deliver so much more economic bang for our buck?

Part of the answer is that they spend a larger portion of their revenue on local payroll. Because they do not rely on a staff at a distant corporate headquarters, they employ more people locally to manage and operate the business.

The other factor is that local retailers tend to buy more goods and services from other local businesses. They bank at local banks. They get their printing done locally. They hire local accountants and other professionals. They source more of their inventory from local and regional suppliers."
Urban legends don't have scholarly examinations backing them up, now do they?