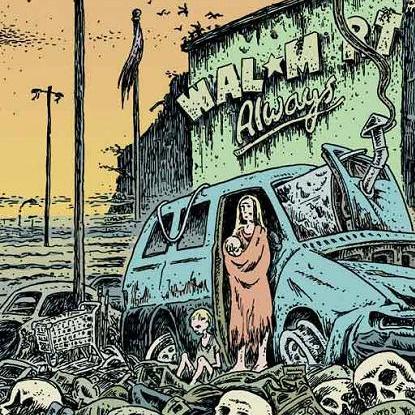 Think Chicago. Two years into the administration of President Barack Hussein Obama, the Employee Free Choice Act is dead and Unions are relegated to their knees as the Republican Corporatist Party enjoys fine cigars and brandy.
The reason for the celebration? The imminent entry of Walmart into the largest urban market in the United States.
From Reuters:
Wal-Mart Stores Inc is in advanced talks with New York's construction unions to get their backing for its entry into New York City's retail market, The Wall Street Journal reported on Sunday.

The retailer's talks with the Building and Construction Trades Council of Greater New York could lead to Wal-Mart using union labor to build its first New York stores, even though it would use nonunion workers to staff the stores, the Journal said.

Wal-Mart has been courting the building trades, pledging to use union labor for any new construction, among other concessions, the Journal said, citing multiple people familiar with discussions.

"Wal-Mart and the building trades have discussed our common interest in stimulating local economic development in the city," spokesman Steven Restivo said in a statement e-mailed to Reuters. "We do not have an agreement, but look forward to a continued dialogue."
The owners own much more than just their business assets.