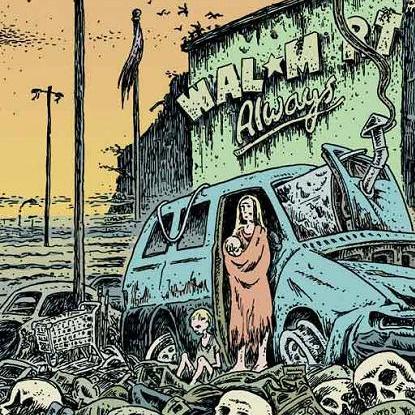 There was a time when shoppers carried long lists and sheafs of slick, four-color advertisements and flyers in their hands as they went from store to store in search of the best bargain. Now they're more likely to be like Tri Tang who simply whipped out his Android.
Big box retailers like Walmart are not pleased.
From The Wall Street Journal:
Last year, he might have just dropped the $184.85 Garmin global positioning system into his cart. This time, he took out his Android phone and typed the model number into an app that instantly compared the Best Buy price to those of other retailers. He found that he could get the same item on Amazon.com Inc.'s website for only $106.75, no shipping, no tax.

Mr. Tang bought the Garmin from Amazon right on the spot.

"It's so useful," Mr. Tang says of his new shopping companion, a price comparison app called TheFind. He says he relies on it "to make sure I am getting the best price."

Mr. Tang's smartphone reckoning represents a revolution in retailing—what Wal-Mart Stores Inc. Chief Executive Mike Duke has dubbed a "new era of price transparency"—and its arrival is threatening to upend the business models of the biggest store chains in America.

Until recently, retailers could reasonably assume that if they just lured shoppers to stores with enticing specials, the customers could be coaxed into buying more profitable stuff, too.

Now, marketers must contend with shoppers who can use their smartphones inside stores to check whether the specials are really so special, and if the rest of the merchandise is reasonably priced.
How long will it be, if it isn't already going on, before retailers enlist Internet bots to check and recheck prices online in real time and constantly adjust those prices — and change the posted price in the store as well as the scanned price — immediately?