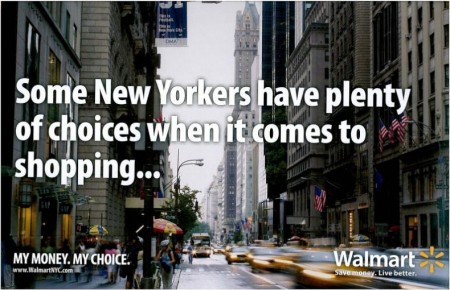 Mouse over the photo to see the back of the postcard.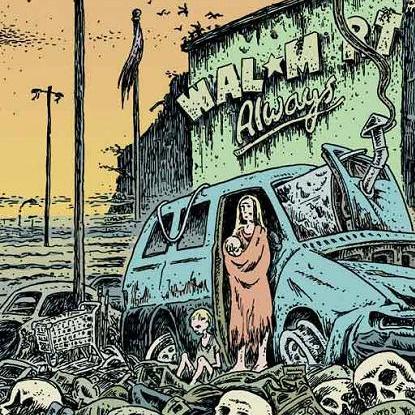 Walmart thinks it can convince New Yorkers that shopping at Walmart will be like shopping on 5th Avenue. Note to Walmart: all Americans are not generic shoppers and what may have worked in the past, can backfire in New York City. Cue Frank Sinatra.
From The New York Observer:
The mailing is clearly designed to appeal to poorer, outer-borough residents who lack the shopping options of midtown Manhattan. It shows a city street (5th Ave and 55th Street, I'm guessing) with the words "Some New Yorkers Have Plenty of Choices When It Comes To Shopping" emblazoned on the front, while on the back it reads, "We Think You Should Too" and includes a photo of the inside of a Wal-Mart store.

The mailers show the degree to which Wal-Mart is going to saw public opinion in what is expected to be a bruising fight to bring the super-store to the five boroughs and reveals something of their strategy: Those who don't want Wal-Mart are uptown elitists who think they know what's best for you. The line doesn't work exactly, of course, since Mayor Mike Bloomberg, who is nothing if not uptown, is one of the biggest backers of the superstore in local government.
Not that Mayor Bloomberg has ever shopped in a Walmart.