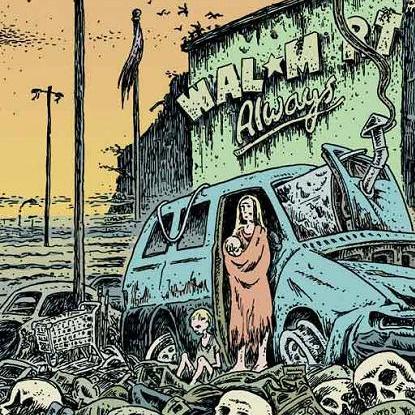 Jonathan first wrote about Walmart's plans to build adjacent to the northern Virginia land where generals Robert E. Lee and Ulysses S. Grant met in the Civil War Battle of the Wilderness back in August 2008. Tomorrow the parties go to court.
From The Examiner:
The dispute involves whether a Walmart should be built near the Civil War site, and the case pits preservationists and some residents of a rural northern Virginia town against the world's largest retailer and local officials who approved the Walmart Supercenter.

Both sides are scheduled to make arguments before a judge Tuesday.

The proposed Walmart is located near the site of the Battle of the Wilderness, which is viewed by historians as a critical turning point in the war. An estimated 185,000 Union and Confederate troops fought over three days in 1864, and 30,000 were killed, injured or went missing. The war ended 11 months later.

The 143,000-square-foot space planned by the Bentonville, Ark., retailer would be outside the limits of the protected national park where the core battlefield is located. The company has stressed the store would be within an area already dotted with retail locations, and in an area zoned for commercial use.

The Orange County Board of Supervisors in August 2009 approved the special use permit Wal-Mart needed to build, but the National Trust for Historic Preservation and residents who live within three miles of the site challenged the board's decision.

They argued, in part, that supervisors ignored or rejected the help of historians and other preservation experts when they approved the store's construction in Locust Grove about 1 mile from the national park entrance.

Hundreds of historians, including Pulitzer Prize-winning historian James McPherson, filmmaker Ken Burns and actor Robert Duvall have appealed to Wal-Mart to walk away and find another place to build in the county of less than 35,000 people.
Why is this store so important to Walmart? Does it fear a precedent? Are the potential sale that great? Does the company simply want to assert its will?