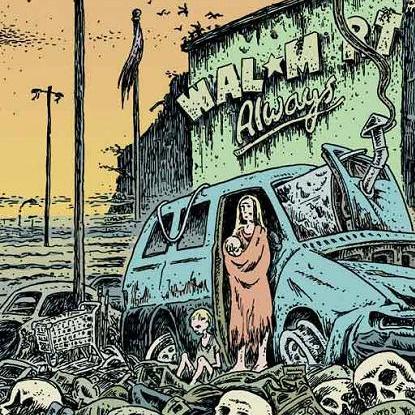 A little more than a week ago I happily took some flack for my purposefully using the words Pimp and Slut in conjunction with Walmart's introduction of a makeup line targeted at prepubescent girls. Yesterday I listened to Diane Rehm interview Peggy Orenstein.
A caller brought the subject of Walmart's makeup line to listeners' attention and both Diane and Peggy, who was on the show to discuss her book Cinderella Ate My Daughter: Dispatches from the Front Lines of the New Girlie-Girl Culture, expressed shock.
They were particularly taken aback about the anti-aging formula touted in the line. Anti-aging? For an eight year old?
Others are following suit. From Strollerderby:
Quite honestly, I'm not sure what the right age is for things like ballerinas, princesses or beauty queens, but I don't think it's 8, particularly if it means anything more elaborate than a plain old tutu or other similar dress-up clothes.

Wal-Mart seems to have other ideas, however. They just announced that they are introducing a line of cosmetics specifically for 8- to 12-year-olds. Apparently, since the tween makeup market makes $24 million annually, they want a piece of the underage pie.

The whole idea makes me a little sick to my stomach. A second or third grader with makeup marketed directly to her? (After all, who's to say this is just for play and that it won't be used as an everyday accessory?)
And from Styleite:
Imagine that creepy spread of little girls wearing makeup in Vogue Paris, but put into practice all over the world. Not good.

It's surprising to us that there were people in the Wal-Mart merchandising department who thought this product line was a good idea. The store is the world's largest chain of retailers, which means it influences what many millions of people think, do and buy. And if little girls in America and all over the world end up wasting their youth chasing after the youthful looks they already have, how susceptible will they be to beauty advertisements and messages from the media when they grow up?

The paradox that this product line presents is astounding. On the one hand you have little girls being thrust into adulthood holding onto a brightening brush for dear life, and on the other you have them worried about looking younger. It's ridiculous.
How do you mothers (and fathers) feel about this?