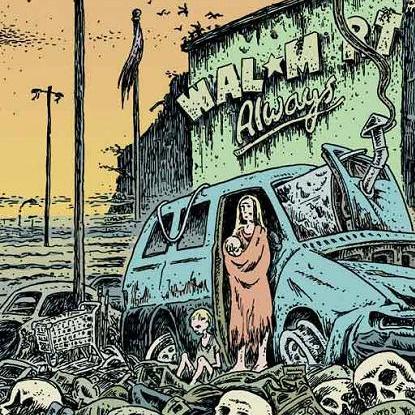 New Yorkers are smart enough to know what New York City Public Advocate Bill de Blasio means when he calls Walmart a Trojan Horse. Corporations err when they assume a correlation between income and intelligence. New Yorkers are ready to school the company.
From NewsDaily:
Wal-Mart's lengthy struggle to open in New York City has hit fresh problems — a controversial report that said America's biggest discounter does not just sell cheap, it makes neighborhoods poorer.

The report concludes that Wal-Mart, the biggest U.S. private employer, kills jobs rather than creates them, drives down wages and is a tax burden because it does not give health and other benefits to many part-time employees, leaving a burden on Medicaid and other public programs.

The New York City Council will hold a public hearing on Thursday on the impact a Wal-Mart would have but the retailer has declined to attend.

Wal-Mart dismisses the critical report — released in January by City University of New York's Hunter College Center for Community Planning — as "randomly selected statements from … flawed studies."

The report is based on 50 studies of Wal-Mart openings and comes as the company tries to gain a foothold in some of New York's poorest neighborhoods.

"The overwhelming weight of the independent research on the impact of Wal-Mart stores … shows that Wal-Mart depresses area wages and labor benefits … pushes out more retail jobs than it creates, and results in more retail vacancies," the report concluded.

Wal-Mart spokesman Steven Restivo said a store would bring good jobs and good shopping for fresh food to locals. To push its case, Wal-Mart launched a public relations blitz in mid-January with radio and newspaper ads and a website, www.WalMartNYC.com, which features positive coverage of the company.
Years ago when I was getting ready to cross 5th Avenue to have lunch with my editor, he warned me before we stepped off: Never show fear, the cabbies can spot it.
New Yorkers are tough.