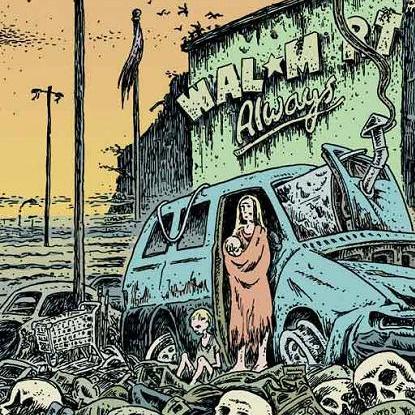 I'm guessing here, from a hazy memory, but I would estimate that Weber's Market in Marietta, Ohio, was less than 5,000 square feet and that the Marc's on Coventry near where I live is a bit less than four times that size. Both are small, neighborhood stores.
Walmart intends to open a 26,491 square foot Neighborhood Market in Chicago as part of an apartment building and it looks good. Clearly, this is not Sam Walton's Walmart.
From the Chicago Sun-Times:
Wal-Mart will open its first small, urban-oriented Neighborhood Market at the Presidential Towers apartment building, with more than half the store dedicated to groceries, a Wal-Mart spokesman said Wednesday.

No opening date has been set for the 26,491-square-foot store at the 555 W. Madison St. building. The store will cost $1 million to build out and will employ 75 to 100 full- and part-time workers.

The store will have a pharmacy, a deli and a bakery, and will sell meat, fresh produce, dry groceries, organic foods and frozen foods, said Wal-Mart spokesman Steve Restivo.

The Neighborhood Market also will sell pet supplies, household supplies and stationery and paper goods, but no decision has been made on whether it will sell high-end electronics such as flat-screen TVs, Restivo said.
I was with Restivo until he got the high-end electronics such as flat screen TVs bit.
Jeff Hess: Have Coffee Will Write.