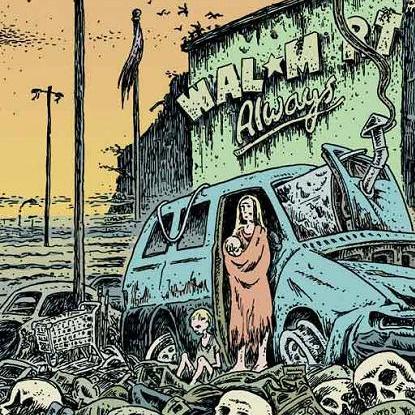 The headline in Memphis, Tennessee's The Commercial Appeal this morning wasn't meant to signal a philosophical shift at Wal-Mart, but the phrasing caught my eye in light of a post yesterday and a Wall Street Journal story from Tuesday.
While the Commercial Appeal story is about yet another abandoned Wal-Mart (this one located at 5000 American Way), the reporter took a step further than most to tell readers that the closing was not just another case of Wal-Mart building bigger stores and closing a smaller store.
If it wasn't for a lonely, white banner hanging near the entrance of Wal-Mart at 5000 American Way, customers would have no idea the location was closing its doors for good.
For now, employees continue their work as usual, but as May 8 approaches, bare shelves and clearance tags will mark the final days.
The building lease expires in June, said Wal-Mart spokesman Dennis Alpert. Instead of keeping the 110,000-square-foot location in the struggling Delta Square shopping center, Wal-Mart Stores Inc. decided to take a different route.
The news comes two years after Wal-Mart had considered opening a Wal-Mart Supercenter in the Mall of Memphis and said it had "no plans" to close or move the American Way location.
In November, Wal-Mart said it would no longer pursue a Mall of Memphis store as the company began scaling back new stores over Wall Street's concerns that the retailer's new stores were stealing sales from existing outlets.
"We're not looking at it as a loss as much as a shift in direction," Alpert said. "We're taking a 21-year-old store in an economically challenged area and looking for new opportunities."
But what about the opportunities for all those Wal-Mart Republicans and Chinese?