[Update -- 0907 -- Just so you know that this erosion is not just Wal-Mart, read what Wil Wheaton, yes, that Wil Wheaton, has to say.]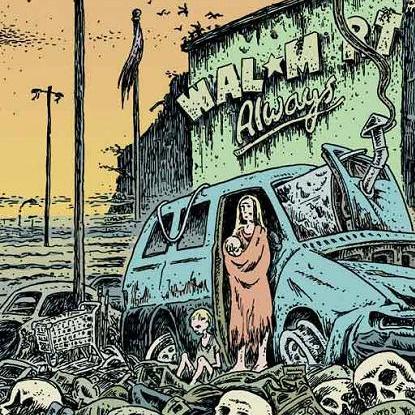 The issue of demanding to see a receipt before allowing paying customers to leave a store is a big box problem, not a just a Wal-Mart problem. On Have Coffee Will Write I wrote extensively of the battle between Michael Righi and Circuit City n Clevelaind.
What happened to not going after shoplifters who pocket less than $25 worth of merchandise?
From Ben Stansfield:
I was detained by the police today and accused of stealing. I was also illegally detained against my will by several Wal*Mart employees preceding the detention by police. My crime? Leaving Wal*Mart with four bags of sugar (that I had just purchased) without showing a receipt, because I was not given one by the Wal*Mart cashier.

I was threatened with being taken to jail, threatened with physical violence as I attempted to leave, and had to defend myself and my property while Wal*Mart security attempted to rip it from my hands, breaking my bags and causing one of my items to break open on the pavement.

After I was released (having been completely innocent all along), I was lectured by the police officer and Wal*Mart manager about how next time I could make it easier on myself by just agreeing to give up my rights to their goons to begin with. While the initial employee who detained me apologized, the others, including the Wal*Mart Manager, did not.
The key issue here is that no law requires a customer to show proof of purchase just to leave the store where the purchase was made. No local law, No state law. No federal law.
In fact, here in the United States we have in the 4th Amendment to our Constitution a bedrock guarantee against such laws and such actions.
If store security observes an individual shoplifting they may detain that person until law enforcement is summoned and an arrest is made. But demanding proof of purchase to leave the store is not reasonable.
Yet in the Amerika created by the fear mongering of the past seven years, millions of shoppers meekly stop for a security check.
That is how sheep behave.