Sorry this is barely legible. I got it as a screen shot from my friend Jill. She says it's from a dairy industry paper called The Milkweed.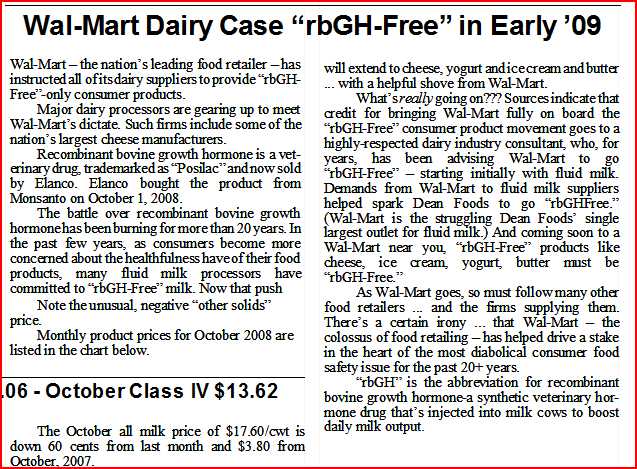 Remember, the last time we went over this subject it was just Walmart milk that was going rbGH-free. This would be the whole store.
If true, this is a very good thing.