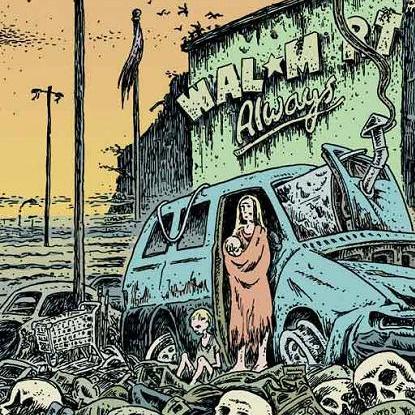 Neither is anyone at the company, past or present, Adolf Hitler, Joseph Stalin or George W. Bush. Walmart is well, just Walmart, and that is bad enough. Part of the curse of marketing is that everything must be über good or über bad.
So when John Ruberry blogs about Faux News actually allowing David Nelson to refer to Walmart as The Antichrist, I understand his point.
But, of course, Walmart is real while The Antichrist is a mythical figure. Walmart actually does damage the economy with its cheap plastic crap from China, while The Antichrist is simply a boogieman used to scare the feeble minded into behaving.
I did like how Ruberry, a member of the Pajama Media network, manages without irony to write:
The first rule of capitalism is that businesses are supposed to fail.
But they'll alway have The Antichrist's own liberal MSM to blame.