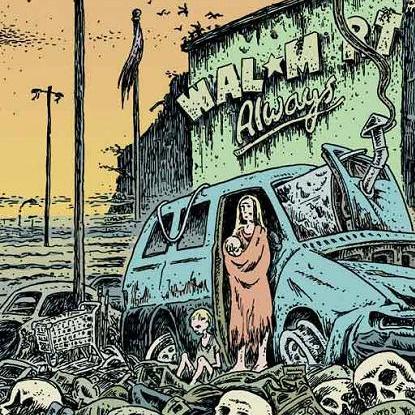 Jonathan has written before and continues to write about how Walmart's sick-leave policy for employees all but guarantees that shopping in a Walmart puts you at risk of becoming infected with some any number of viral and bacterial contagions.
But for those Walmarts with in-store clinics, you're at risk from customers shopping while waiting to see a nurse practitioner as well. If we go to a doctor's office or the emergency room we expect a certain level of exposure to such infections. Accepting that potential level of infection in Aisle No. 6, however is another manner.
According to Medpage:
The 10 complaints [at retail clinics] included: upper respiratory infection, sinusitis, bronchitis, pharyngitis, immunizations, middle-ear infection, outer-ear infection, conjunctivitis, urinary tract infection and blood pressure check or screening lab tests.
By my profoundly non-medical-school-attending count that's four infections that that could be passed from a sneeze or cough, and three more that could be passed by casual physical contact.
Adding in-store clinics to any retail establishment just doesn't make good medical sense.